The Nut Drinking Game
Did you know??? Chestnuts...

The sweet chestnut is a native of South Europe but is planted elsewhere extensively for both nuts and timber. The nuts can be used in soups, fritters, porridges, stuffings and stews, as well as being roasted or boiled whole. Available fresh (in autumn), dried, canned - whole or pureed, or ground into flour. Dried chestnuts need soaking for at least 1-2 hours and boiling for 45-60 minutes, fresh need boiling for 40 minutes before being peeled. Preserved in syrup they become the famous delicacy, Marron-glace. High in starch, but low in protein and fat, 100g chestnuts contain 36.6g carbohydrate, only 2g protein (the lowest of all nuts) and 2.7g fat.
Drink if...
Adam

Talks about his tomatoes
Tells anyone to shut up
Looks like the Devil (or any other Biblical Figure)
Thinks Rick is Dumb
Discusses the physics of beer
Talks about sauce
Eats a big Salad (twice if it has tomatoes and sauce)
Alex
Forgets to mention the forty when she says she'll be five minutes late
Interrupts with a complete and total non-sequiter
Can be seen visibly 'wondering'
Bill
Is clueless
Puts off Graduating
Takes too long telling a story
Shows up late
Shows up early (if this happens, everyone must finish their beer)
Tries to organize anything
Bo
Hits Bill
Tells Bill to stick out his tongue
Is angry
Quotes a movie and acts surprised when you don't know the quote
Three times if it's a John Belushi of John Candy line
Describes his dis-like for Los Angeles in any detail
Clark
Is bitter
Says "technically" while making and argument
(Again if he's completely wrong)
Smokes a filtered cigarette
Bitches about someone who isn't female
Bitches about someone who is female
Flexes
Smiles so you can see all of his teeth (including his molars)
Curt
Calls anyone "Baby"
Twice if it is Bill
Hangs Brain
Has on his person more technology than all of GE combined
Is sick, sleepy or drunk
Is sick, sleepy and drunk
Puts crappy music on the stereo
Fall asleep while drinking a beer (drink twice)
Eats something that would cause ulcers in normal, human stomachs
Ellen
Talks faster than human hearing
Initiates a 'Piss-and-Chug'
Play innocent while smiling devilishly
Geoff
Says something rude
Emits something rude
Starts talking about the physics or engineering principles behind anything
Starts a sentence with "You know what's weird..." or "You know what's f'ed..."
Is neurotic about something
Isn't wearing shorts
Contemplates too long
Jen
Drinks a beer (If this happens everyone must kill the keg!)
John
Does something cool (i.e.fixes something, mixes a good frozen drink for someone else...)
Apologizes needlessly
Apologizes for apologizing
Plays DJ
Says something disparaging about an ex-girlfriend
Twice if she is present
Kate
Leda
Mentions being naked
Is naked
Grosses anyone out with naturalness
Is wearing shoes
Is wearing a bra. (twice if you can prove it)
Liam

Starts to sing
Gives a woman a backrub
Speaks about Ireland, the Irish or mentions that he is, in fact, Irish
Calls anybody "Larry"
Complains that it was always called "Geoff and Liam's" apartment, not the other way around
Ray
Laughs his goofy laugh
Starts chanting USA! USA! USA!
Does something remotely religious
Doesn't call the girl
Laughs at the story that he's telling as he's telling it
Rick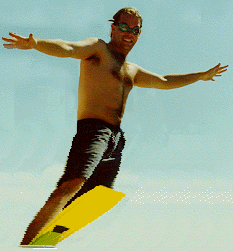 Flirts
Talks about women
Is confused
Is confused about women
Sings a note so low it doesn't register in the human ear (twice if he's playing the guitar)
Sarah
Goes to the basement
Talks too loud because she's drunk
Picks a fight
Calls Bill "George"
Leaves clothing around the house
Comes back from a bar without stealing something
Takes more than 5 seconds to realize that everyone is laughing AT her, not with her
We
Quote the 'Friday Song'
Have to explain the past to a 'newcomer' so they'll understand an inside joke
Recite a pre-programmed response
Use any kind of twisted logic to rationalize something stupid we've done.
General
Twice if high school is mentioned
Something large of Ray's is mentioned
The only people left awake in the house don't live there
Someone is not sleeping over
Anytime anything other than beer is being discussed
The "Sailing Channel" is on TV
Anyone mentions the Discovery Museum
Anyone mentions the DPW
One of Adam's friends gets married or engaged
Anyone cooks with garlic
The Simpsons are quoted
If anyone who should be at the party calls
If the phone rings and the caller asks for someone who doesn't live at the Nut